The Bell Society at Peddie School

The Bell Society was founded at Peddie School in 1990 for alumni, parents and friends who have arranged a life income plan, provision under will or revocable living trust, or benefit of a retirement account or life insurance plan. The future financial stability of Peddie School is ensured through the forethought and generosity of our 189 Bell Society members (258 including deceased).
---
A Peddie Teacher Gives Back
Alumnus, faculty member, former parent and Bell Society member Mark Gartner '84 P'08 '10 shares his love for Peddie, his decision to give back and his hopes for the future of his gift.
View story (2 minutes, 20 seconds)
Bell Society Events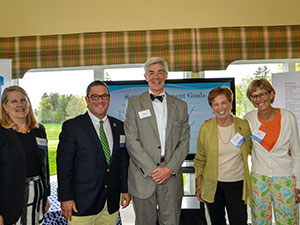 A Letter from the Bell Society Chair
Dear Alumni, Parents and Friends,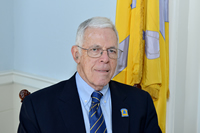 Charles J. Ascher '52
Established in July of 1990, the Bell Society promotes planned gifts which ultimately safeguard the benefits of a Peddie education for future generations. These gifts can be established in a variety of ways, not only by older graduates, but also by recent graduates, faculty and staff, past and present parents and friends of the school. I am happy to share that during this past fiscal year, 17 alumni and friends joined the Bell Society, bringing total membership since its inception to 275.
There are a wide variety of planned gifts that offer many ways for you to become a member of the Bell Society. One of the simplest ways is to include Peddie in your will, letting us know that you have done so. Should you have any questions or wish to explore your planned giving options, I encourage you to reach out to Peddie by calling 609.944.7521.
As a teenager, I didn't recognize how much Peddie changed me. It took time to appreciate the lasting influence of those years, which provided not only a sound education but also the moral values that have guided me through my personal and professional life. As we look to the future, I ask that you reflect on how Peddie changed you, and that you consider joining the Bell Society to help ensure a strong Peddie for years to come.
Sincerely,

Charles J. Ascher '52
Bell Society Chair